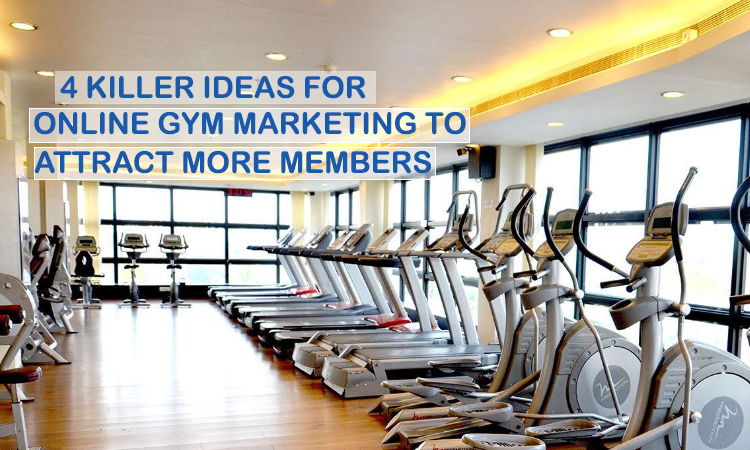 4 Killer Ideas for Online Gym Marketing to Attract More Members
Owning a gym doesn't automatically guarantee you a rush of members. At some point, you need to weave a brilliant gym marketing plan. The sooner the better, of course! The best way to reach your customers is through online efforts. But there are many strategies out there, which one will be effective for your health club marketing? Well, that's often challenging. However, there're some time-tested online marketing strategies for gym owners that deliver ROIs.
So if your aim is to gain a sustainable business, these tips for gym online marketing would work wonders for you. Let's discuss them one by one:
List Your Gym on Google My Business Page
Google rules the online marketing world. Listing your gym on Google My Business page could fuel up your chances of gaining leads for your business. It is the most kept secret of killer health club marketing. Alas, most health club owners think that this happens automatically. However, that's not the case! You need to manually submit your business listing to GMB page. Hang-on for 2 weeks or so to get your business verified by Google. Once it's done, you will be at the top of the world with leads coming from the visitors landing on Google.
Blog to Convert Your Prospects into Leads
Blogging in health and fitness niche open doors to gaining leads from your website. You could also guest post in the local blogs in fitness marketing niche. Fitness enthusiasts often visit those blogs frequently. So chances of getting an inquiry or a visit to your gym from those fitness freaks are pretty high. However, ensure that you create meaningful content. Offer nutrition and training tips and indulge in discussions in the comment section to drive them to your doorstep. Worth the efforts, of course!
Create and Engage an Online Community of Fitness Freaks
Build your business page on Facebook and keep your fans hooked onto it. Share the real photos and videos of people performing the workout in your gym. Give them a chance to tag someone or comment their views on the posts. Slowly, you will see that you have built up a community of fitness freaks who would land your gym one day. You could even ramp up the game by sharing photos of events that happen in your gym.
Cash Out Leads from Facebook Live Video Streaming
You might have never emphasized on the FB live video streaming feature but it works amazingly well in generating leads. Surprise your audience on FB by organizing a live event on Facebook. Answer their fitness queries through FB video streaming. If you do it well, believe it or not, the results will outnumber the leads you have generated in the past. FB has the potential to meet your marketing goals. All you need is to do get a hold of it and make it work for you.
 The Bottom Line
Raising a sustainable gym business would be a lot easier if you have a solid gym marketing plan at the place. The online marketing tactics that have been discussed here do all the heavy lifting for you while you see your business grow leaps and bounds. Broaden your online reach to acquire new gym members every other day and lay a foundation stone for a successful business.
Struggling with gym online marketing to supplement your profits? Let IQminds help you out in generating recurring business. Working days and nights, we have spent enormous time in understanding the marketing tactics that generate high ROIs. Be with us to generate massive leads for your gym. Contact us now!