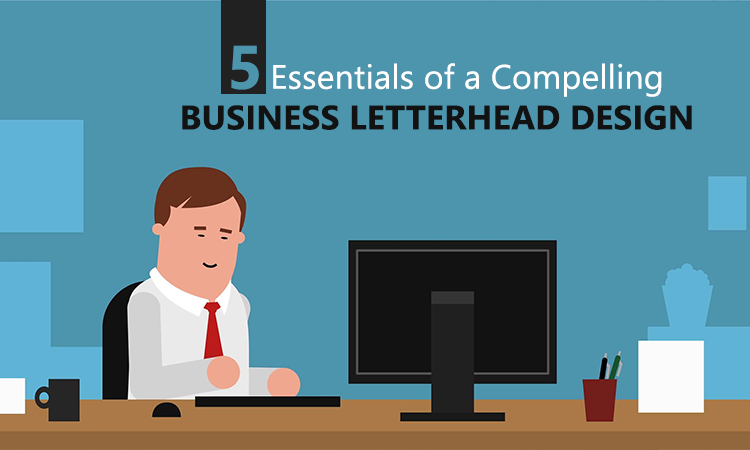 5 Essentials of a Compelling Business Letterhead Design
Want to revamp your brand value? You might need letterhead design services to put a more powerful impact in it that others can see and admire at the first glance. A perfect letterhead design sparks a life in your branding efforts. Thus, it should be in your priority notes if you are re-inventing your identity. It gets exposed to your every client with whom you get indulged in the business activity. The more appealing it is, the better the impression it will leave on your customers' minds.
However, there are some essentials of appealing business letterhead design that you should follow while designing it. Let's make you familiar with them:
Keep it Simple As Simplicity Never Loses its Charm
Instead of making it glittering with lots of elements, keep it simple. Simplicity never gets out of fashion, be it your letterhead design services or anything else. Keep your letterhead clutter-free and don't complicate the design. It happens that in order to make their letterhead look luxurious, people often add too many design elements into it – making it look awkward! Better keep your design simple because simplicity never loses its charm.
Make Sure to Keep it to the Correct Size
Keeping it to correct size is important. As a standard approach, A4 or 8.5×11 size for a letterhead works just great. Sometimes, the size of the letterhead could be tweaked to your custom needs but sticking to the standard keeps confusion at bay. Making it a bigger size and then keeping the margins to a big size would help no one. Eventually, it will leave too much blank space at the corners that would ruin its purpose. So make sure you follow the standard approach and keep margins corresponding to the size.
Use Appealing Fonts Style to Wow Your Clients
Font style matters in the print design, be it about your letterhead or business cards. Using the best font style adds an element of appeal to the letterhead. It not only compliments the letterhead design but also makes it easier for users to read the content. Messy font style with improper spacing mess up things and shouldn't be there in your letterhead if you want to create the best letterhead out there.
Use the Combination of the Right Colors to Spell the Magic
Are you a great fan of hues? Well, they could also help you in branding if put them right in your letterhead design. You just have to use the right combination of colors to wow your clients. For instance, if your company's logo has red and black color, you should put them to use in your letterhead. Don't experiment with any other color or else you will ruin your design.
Put Content Elements in a Thoughtful Manner
Putting the element of letterhead design in the right place is the key to achieve perfection in your letterhead design. You should have all the important elements covered in your design. For instance, company name, business address, contact details, email and website address should be included in your design and should be placed at the right place to help you in branding.
The Bottom Line
The letterheads could play a crucial role in your branding, it depends on how you cash it out with perfect business letterhead design. Whichever element you put into it, it should create a synergy effect with your brand's name. Just keep the letterhead designing tips with you while designing your letterhead to leave an impact. Design elements spell the magic provided them how well you put them to work in your letterhead.
Want to create the impact with appealing letterhead? Just ask IQMinds for the providing the best-in-class letterhead design services. We are here to revamp your identity with letterhead designing that you have been waiting for a long time. Give us a call to get started today!