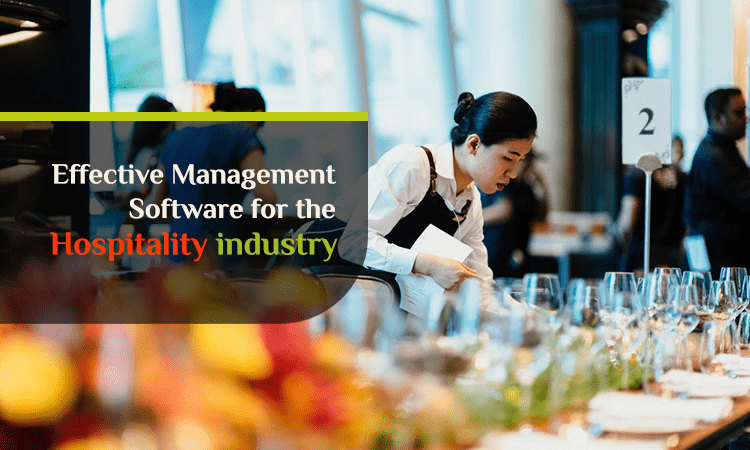 Effective Management Software For The Hospitality Industry
The hospitality industry is one of the top industries that revolve the wheel of the economy. This industry is a revenue making sector but due to constantly increasing scope has made this field more challenging. Booming tour and travel sector is the best companion of the hospitality industry and effective hotel management is the prime need today's hotel managers have.
More tourists and guest means more complex hotel management activities. As a result, most of the small and medium hotel businesses are looking for increasing efficiency by applying some unique and effective ways. Taking help from IT industry it one of these wise steps.
This is the reason hotel management software UAE is in demand. Nowadays, manual daily operations are almost impossible and hotels are quickly adopting advanced automated hotel management with the help of best hotel software
If you are a hotel owner or manager, you must have realized that without embracing modern and smart technology, it is not possible to uplift the hotel business.
A lot of hotel managers are adopting advanced hotel management system and you can be one of those proud businessmen by leaving the idea of manual handling of hotel management tasks.
The main advantages of using hotel management software Dubai
Speedy process:
Hotel management solutions are made to increase the speed of hotel transactions faster by saving, sending, processing, receiving, and calculating the state more rapidly than the manual systems. Faster hotel management positively affects customer experience.
Improved collaboration:
A complete hotel system is divided into different segments and all the departs work together to make the service faster. Manual handling of the tasks may create hotchpotch and confusion between the departments but with best hotel management software, hotel departments may function collaboratively because of real-time display and reports.
Error-free management:
The transactions made by hotel management software are much faster than manual tasks but the chances of errors are lesser. Thus, wrong data type inputs or double entries are almost impossible with hotel management solution.
Correct daily revenues reports:
Hotel management solutions are available with daily revenue reports features. Because of error-free functionality, the revenue report has nothing to be corrected and hotel managers can print the reports directly.
Clear financial picture:
Hotel management software UAE has a separate accounting module to handle financial transactions with detailed financial reports.
Build relationships:
Your existing customers are going to have a more pleasant experience while you adopt new technology. Moreover, you are going to attract new customers just because of your decision to use smart hotel management software.
Open the door of your web presence:
After you have adopted the automated hotel management, you can reach a new level of strong online presence by having a website and promoting your service on your website.
Conclusively, hotel management solution may increase the efficiency of your hotel business and keeps you ahead of your competitors. Furthermore, the use of modern technology will increase the pleasing experience of your customers as well.
What do you think?