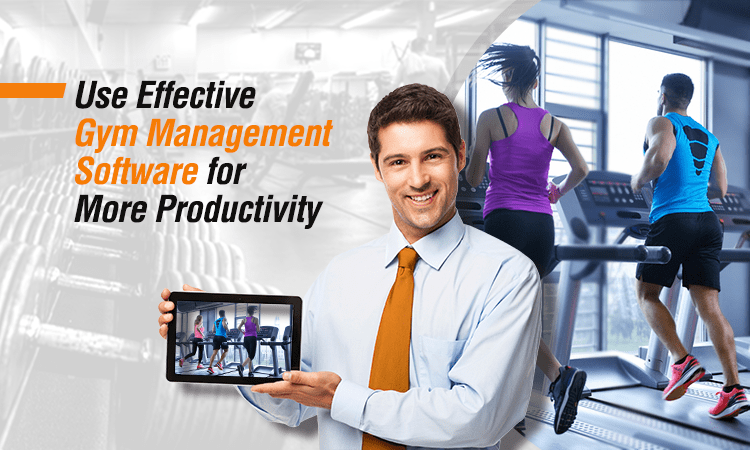 How To Use Effective Gym Management Software For More Productivity?
Are you planning to run a fitness business in the near future? If yes, we have something important to tell you. In fact, it seems very easy to maintain the manual task of a fitness club with the help of fitness center software but besides the use of best gym management software, you need to develop a business model for your health club. Actually, the efficiency of your fitness business software depends on the clarity of your vision and business objectives.
Thus, if you want a certain success, a well-defined health center business strategy will help you achieve your goals. the business plan for a gym starts with the efforts to attract some customers and impressing the customers is also an important task of the business.
If you are thinking just like the lines written above, we would say you are going to make an effective plan. Constant member visits, high-rate customer services, reviews of the customers, and the arrival of new clients would keep your gym business alive forever.
Let us have a look at some considerable requirements while you design your gym management plan.
High-rate customer service:
Great customer service is the root of all the other gym activities and you can do by experience customer satisfaction. Your clients feel more satisfied when everything is scheduled and they get their preferred timing to get the training. Moreover, the enthusiasm of the gym trainers is also required to convert your members into loyal clients. To manage the member's activities more effectively, you can use gym membership management software
Making effective schedules:
Every member has his own requirements and wants the best timings according to his lifestyle. As a wise gym owner, you have to satisfy all your customers by calling them when they are supposed to enjoy the training. Fully automated fitness center software can help you find the correct time for all your customers.
Handle your employees:
The customers spend conservable time with their trainers. Therefore, the instructors have to be appropriately skilled in their approach. If you want to enhance the productivity of your staff, you can increase their efficiency by providing them a gym staff management module to make an effective schedule for the members and trainers.
Increase the productivity of the business:
More productivity of the fitness business is possible if your actions are fast and you are one step ahead of your competitors. Manual tasks make the process slow you feel stuck somewhere because of slow operations of the business. Smart fitness business software may help you save your time. Then, you can spend your saved time in more productive activities.
Conclusion
The conclusion of this discussion is very simple. Centralized gym business management software makes daily activities of the gym faster, satisfies the customers, and enhances the productivity of the trainers. It would a wise approach if you add the efficiency of gym management solution to your marketing strategies.