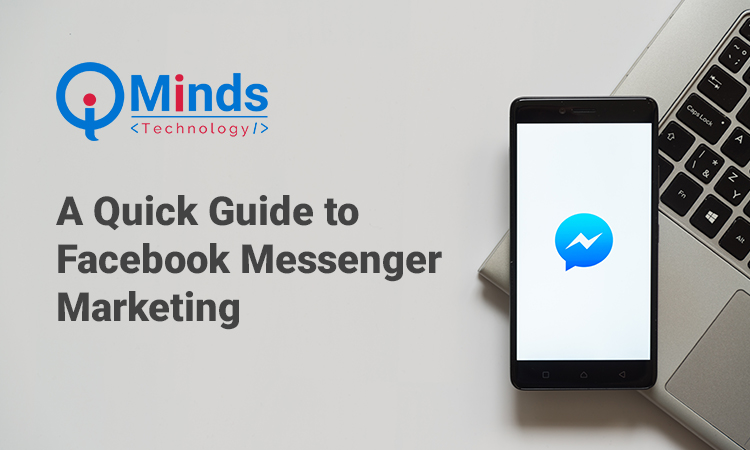 A Quick Guide to Facebook Messenger Marketing
Did you know that there's increase in Facebook Messenger every month? Around 1.3 billion people use Facebook Messenger and that's like 1/6th of the world population. According to the study conducted on the social media, Facebook is the best platform used by many marketers for social media marketing in UAE. Nearly, millions to billions of messages are exchanged using messenger a day for marketing purpose and traffic for brands website.
Just hit Google to find answers to the success stories that have attained many improvements with a response of time, sales, customer satisfaction metrics, and much more. The usage of a Facebook messenger with the revolutionary automation of potential and here are some opportunities for industries and marketers for usage, such as:
Automate replies used for Facebook messenger bots to attract the target audience for better improvement of customer experience.
Automate messages used for different formats, like CT buttons, text, highly focused links, images, goal-oriented messages for customer replies, and value adding.
Use of AI for quick improvement and enhance customer experience brands related to the Facebook page.
Influenced opportunities for targeted advertisements to make use of Messenger for conversions
Incorporated with highly automated chatbots used for external sources to attain the multifaceted automation for your sales channel
Advance settings automation with Facebook messenger for chatbots
The chatbots are computer programs to stimulate conversations with users to understand language. This is to appreciate the responses for context and intention of conversation; moreover, the chatbots are remarkable because of many reasons, such as:
Availability is abundant
No need of coding
User-friendly
There are many ways to consider the chatbots usage in the conjugation of Facebook Messenger to accomplish marketing goals:
Coupons
Payments
Customized automated responses
Customer support
Content and product search
Once the chatbot settings are set, start to integrate Facebook Messenger to invest time for communication planning to achieve the business goals.
Effective ways to use the Facebook Messenger for marketing
Deliver the content
The Common approach to delivering the content to their readers is by popping the email notification box. Apart from email, Facebook Messenger is an alternative to save the time from filling the application via Email. The messenger strategies have resulted in 242% higher open rate and 619% greater click rates as per the study.
Make your followers get relevant content
The push and pull concept works for Facebook Messenger which helps the content marketing. You'll be enabled for a non-intrusive option to deliver the customized content for your target audience. Consider the strategy to practice the best one for effective results.
Make your chatbot as a content marketing
Assure the website is mobile-friendly
Make your customers informative for contact if there's any service or product related query
Add browse options if possible to make the users find the content based on their interest.
Generate high-quality leads
The Facebook Messenger is comparatively a new concept and best marketing channel to attract audience attention for high-quality leads. A professional Facebook marketing agency just like IQminds can help you to reach your target audience to generate sales using the Facebook marketing strategy .
Facebook messenger reaches to the potential customers by re-engaging them with sponsor Ads. This was the quick guide to outreach your target audiences for marketing strategy using Facebook Messenger chat bots.