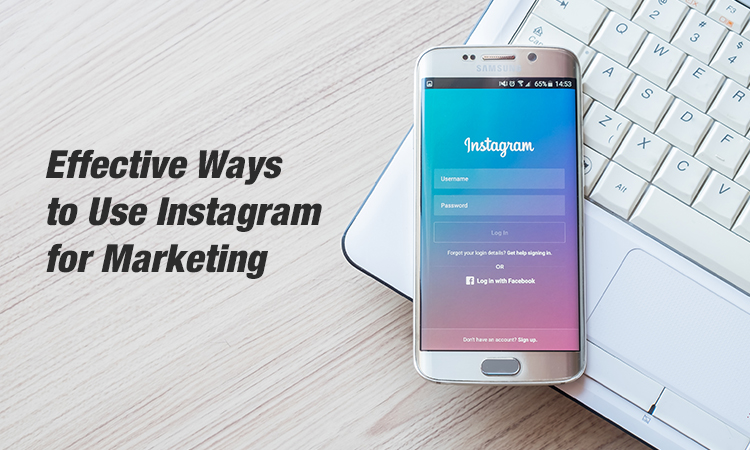 Effective Ways to Use Instagram for Marketing
There are no business secrets for marketing and no boundaries! These days digital platform has been highly active with more than 500 million users and social media are the best medium to reach millions.
That's because the social network has a great marketing strategy to outreach the target audience worldwide. Social media, like Instagram, Facebook, Twitter, and other channels have greater possibilities to improvise the marketing strategies to enhance the consistent basis.
Here are some ways to improve the marketing for your business using Instagram with a potential to reach on a global platform, such as:
1. Free tools for business profiles
There are certain channels that offer free business tools for better outreach with interactive and creative possible ways to make it appealing. Make sure you complete the contact with CTA to allow the users to text, call, or drop a mail. Business profiles have the accessibility to analyze, such as contact option, Insights, users access for better engagement, and much more.
When you make use of a business Instagram account, it provides an option to convert personal to professional profile to get benefits for advance social media marketing. Remember, social media provides a maximum advantage when you understand the content interaction to improve the user experience engagement.
2. Promote Instagram post
It's easy to add followers on your Instagram account by just posting on all social networks, such as Facebook, LinkedIn, Twitter, and much more. Send invitation to your target audience for your Instagram profiles and when you're socially connected with the brands it's easy to access the available offers.
Not all your target audience is on all social media platform, make sure you post the information or new post on all social media network to reach your 50% of the audience.
3. Never devastate the target audience
Don't just keep posting the same things over and over again to stay relevant with the brand. This might create an issue to unfollow your page because they might get the intention that there isn't any change. The only secret to be in the race is posting the relevant information with slight modification and different formulae. Test your audience reaction for every post at an initial stage to improvise the marketing strategies. Make sure you post twice a day or two, if not alternate days for greater engagement to increase the posting optimization.
4. Interact with your followers for business growth
When there's a comment on your post, no matter how good or bad make sure you acknowledge their time and revert back with a message. Ask for their preferences and correct them in next product launch or service provided. Create new post alert by introducing some special contest to win small goodies.
5. Use relevant hashtags that's trending
You have the liberty to create your own hashtags to engage your target audience. The simple strategy is by tagging the hashtags your customers want to add on their picture and purchased products. It helps to cause number of followers to use the hashtags and images with the products because it'll be helpful to get featured on pages.
When your followers post something new using the hashtags they are allowing your followers for more opportunities to follow the products and company. This is nothing but a free advertising strategy!
You can hire us as you Instagram marketing agency to target the right audience for you brand exposure a quality lead from Instagram marking strategy.