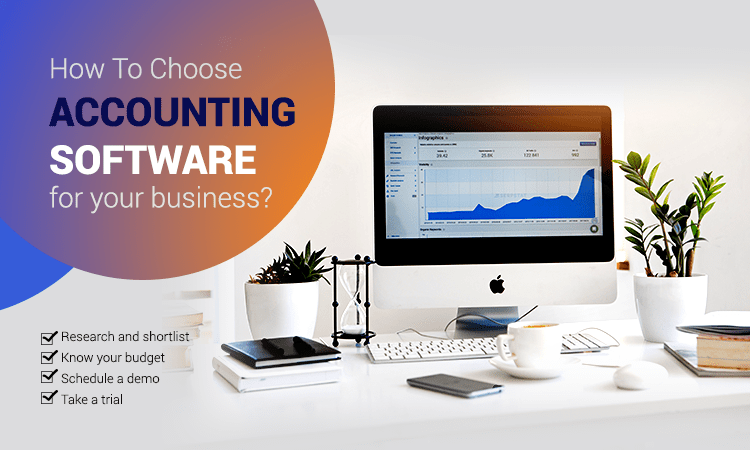 How To Choose Accounting Software for your business?
If you have a business and you still do not have accounting software, it can jeopardize the organization's record of income and expenses.  Ideally, accounting software is what every organization needs. Nowadays, more and more organization are switching to using accounting software to tend their finance; hence there must be a good reason to why many organizations are adopting this method.
Importance of accounting software:
It helps with taxes
Efficient and time-saving
Cost saving
Aids Managerial Decision Making
It provides digital invoices
So how do you choose the best accounting software for your business? As there are many accounting software in UAE market today, it can be quite a laborious task to search and find out the best vat accounting software in uae. So, in order to make it easy for you, we have listed down a few factors to help you in your decision-making process.
Top 5 factors for selecting the Best Accounting Software
Online or offline software
Before you get accounting software, you must be having questions about whether you need an online software or offline software. They both have their pros and cons, but these days, most businesses are adopting online software over traditional offline software.
Safe Data
Once you've opted for the online vat accounting software in uae, then the security of data is of prime importance. You need to ask the company about how and where they store the application data etc. If they are hosting it for you, ask them about the safety measures they are taking to protect your company's data.
Features
Features are an essential part of accounting software such as:
Create and manage taxes
Categories transactions
Access control
Support multi-currency transactions
User Interface
As a business owner, you need to understand the application, you will be using it to browse all the finance details. Therefore, it's necessary to choose something that's user-friendly interface. You should always opt for a simple interface and not stuffed with high-end features which thereby reduce the learning curve.
Scalability
When you buy a new vat accounting software, always make sure to buy something which can scale with your business needs and requirements. Go for a software that offers an entry-level version to make things easier for the future.
Steps for selecting your vat accounting software:
Research and shortlist
Know your budget
Schedule a demo
Take a trial
Conclusion
Hunting and finding the right vat accounting software in Dubai is not always easy, it takes a lot of time and effort. But, it's always worth in the end as it best to invest your time into research and put money into the right accounting system. The more time you spend on researching about the software, the better it will be as it will be very difficult later on to migrate to another one.
If you want an ideal accounting software having all the features suitable for your industry and nature of the business, IQaccounting can meet all your needs and requirements we also includes some remarkable features specially vat calculation in uae. Call our support executive to make an affordable deal.