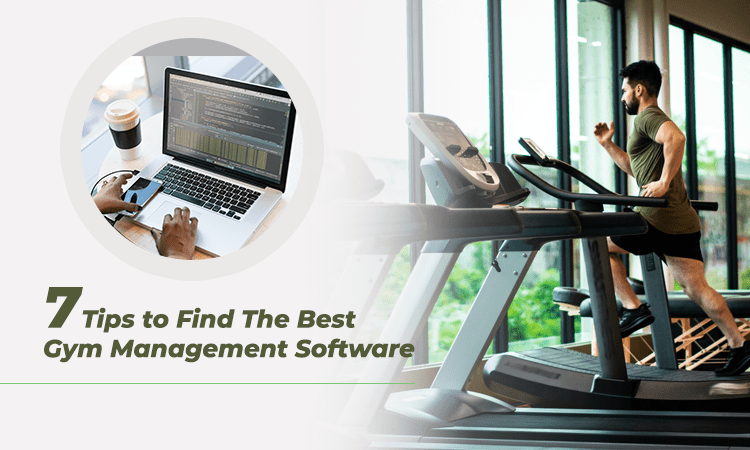 7 Tips To Find The Best Gym Management Software
Certainly, you cannot expand your business without the help of information technology. Look at the business owners who are active in the same field. They are maintaining their fitness club business very effectively just because of the use of advanced technology. Therefore, if you want to boost your business at a jet-propelled speed, just go for advanced gym management software.
If you are one of those wise gym owners who has decided to use smart fitness club software, just your decision to call a software vendor, you must consider the point that there a lot of choices and you have to choose perfect club management software that is suitable for your business needs.
Generally, a fitness club owner needs software that is helpful in increasing the productivity of the gym business.
The selection of an ideal gym solution would be easy if your steps are well planned. For this, you need some tips and tricks to make sure you buy perfect gym management software.
Do not go anywhere for proper guidance to purchase gym management solution because we have 10 most important tips for you to consider.
Enjoy!
Get familiar with the software market:
Before you start to look for a personalized automated fitness management product, it is essential to conduct research with the help of Google to be familiar with the features of some attractive solutions. After you have compiled information regarding gym management software, just choose the software that has the most suitable features for you.
Define your goals:
 Now you have some great offer to choose so that, it is the best time to define your goals and objectives. Just think about the requirements of your fitness club and make the final deal as per your business needs.
Check the experience:
How many years the software provider has spent in the gym software development field? This is an important question because only experienced developers cater to the needs of their clients more efficiently.
Reviews of their clients:
Browse the website of your preferred gym software developer. There you are going to find some reviews and testimonials that are the main source to know about the quality of the club management software.
The functionality of the software:
it is best if you learn and operate the gym software conveniently. Moreover, the solution should be flexible to include anything you require for your personalized software.
Communicate with the gym solution provider:
After you are satisfied with the experience of the fitness software provider and features of the fitness management software, just make a call and talk about the expectations of your fitness business.
Check affordability:
For some fitness club owners, affordability is also the main factor to choose the best fitness management software. Therefore, it is not wrong if you wish to save some bucks.
We hope these tips are going to guide you while you are in the process of buying your ideal fitness club management software.