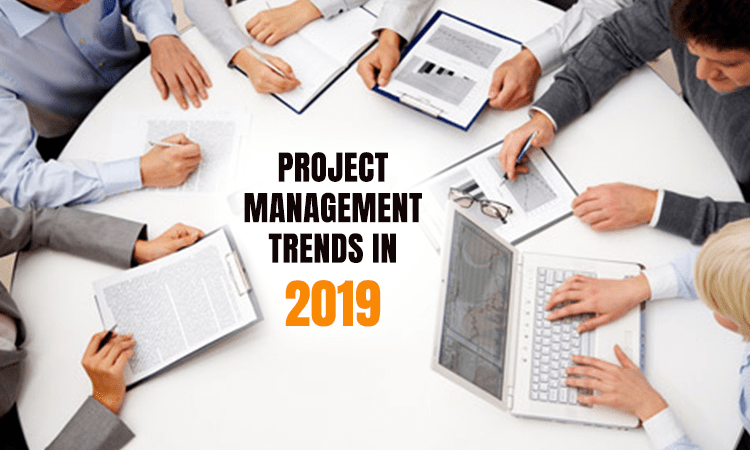 Project Management Trends In 2019
This is the start of 2019 and companies are looking for future trends willingly. Project management was one of the most booming sectors last years and the conditions are not going to change in the next year. Therefore, project managers are looking for future project management trends to achieve business goals.
A proactive approach is better than responding and the same rule works in the field of project management. Thus, project managers do not want to ignore hot trends in the industry.
We have a brief list of project management trends for enthusiastic project management professionals. The list is prepared on the basis of reviews of the experts and different studies.
Have a look at the premier project management trends for the next year.
Remote Teams:
To handle large projects, organizations are going to rely more on remote teams because of enhanced productivity and reduced cost. In the next year, the practice of remote teams will be in trend and more managers will show their trust in the distribution of the work.
Responsibilities of the project managers:
In the next years, the employers require more skilled project managers who are more focused and energetic to adopt quick changes in the industry. It obviously means managers will be in more pressure but they will have more opportunities
Analytics:
Project managers have to deal with numbers and figures and the result-oriented approach of project management increase the need for collecting and processing the data. Therefore, correct analytics tools will be a favorite of project managers in 2019.
Cybersecurity:
As mentioned above, project managers have to deal with large data that is highly valuable for the organization. This need of the managers is fruitful for cybersecurity professionals who minimize the chance of stolen data.
Emotional Intelligence:
Emotional intelligence is an old concept that is making its place rapidly in the project management industry. Industry experts believe in the technical expertise of the managers but because of crucial importance, soft skills are not ignored because these managers have to manage people who are living entities and do not behave like just machines.
Agile and Scrum methodology:
Agile and scrum is popular nowadays and going to be trendy in the next year as well. This methodology is used by a number of organizations because of the faster completion of the projects. Moreover, agile management is less risky with a quicker return on investment. Thus, in 2019, agile management will be a steady trend.
Simplified Project management software will be used frequently
More and more project managers are keen to get help from IT industry and a lot of project management software tools are available in the marketplace. At present, most of the software development companies are making powerful and simplified project management solutions and making a simple user –the interface is in new trends.
Conclusion:
We hope that these latest trends in the field of project management will open the door of new dimensions for your business and you will be able to make better strategically correct decisions. IQminds can help if you are looking for project management open source software.